We are honored to have the following individuals participate at THATCamp Boise State:
Keynote: Ed Chang, Department of English, University of Washington.
Edmond Y. Chang is a doctoral candidate in English at the University of Washington in Seattle defending this coming autumn his dissertation entitled "Technoqueer: Re/Con/Figuring Posthuman Narratives." His main areas of interest are contemporary US fiction, technoculture, digital studies, cultural studies, queer theory, teaching, role-playing games, video games, and popular culture. His article "Gaming as Writing, Or, World of Warcraft as World of Wordcraft" was published in the Fall 2008 Computers & Composition Online Special Issue on "Reading Games." He is a HASTAC Scholar, lead organizer of the Critical Gaming Project @ UW, and a founding member of the Keywords for Video Game Studies graduate interest group, which is supported by the Simpson Center for the Humanities.
He has taught at the university level for over fifteen years and was the recipient of the UW Excellence in Teaching Award in 2009 and the AAC&U's K. Patricia Cross Future Leaders Award in 2011. For more information, see: staff.washington.edu/changed/
____________________________________________________________
Workshop leader: Amanda G. Johnson, PhD, Department of Community and Urban Planning, Boise State University.
Dr. Amanda Johnson is an Assistant Professor in the Department of  Community and Regional Planning. She received a PhD in City and Regional Planning in the School of Design at the University of Pennsylvania, a Master of Urban and Regional Planning from the Hubert H. Humphrey School of Public Affairs at the University of Minnesota, and a Bachelor of Arts in Political of Science and International Studies from the Weinberg College of Arts and Sciences at Northwestern University. Her areas of expertise include planning history, economic development, community development, urban revitalization, and public health.
Johnson's current research studies the economic and community development aspect of urban sustainability. Specifically, she studies redevelopment and revitalization through the lens of arts economic development. Her dissertation, "Developing Urban Arts Districts: Analyzing Mobilization in Dallas, Denver, Philadelphia, Pittsburgh, and Seattle" explores arts anchored redevelopment districts over sixty years and answers whether such interventions are viable policy. As a secondary research emphasis, Johnson also looks at the evidence-based nexus between public health and planning. She has presented work at the American Collegiate Schools of Planning, Urban History, and Society for American City and Planning History conferences. In addition to authoring policy reports for the Penn Institute of Urban Research and Penn Praxis, she has co-authored two publications, including Crossover: How Artists Build Careers across Commercial, Nonprofit, and Community Work, and Artists' Centers: Evolution and Impact on Careers, Neighborhoods and Economies.
____________________________________________________________
Workshop leader: Levi Dayley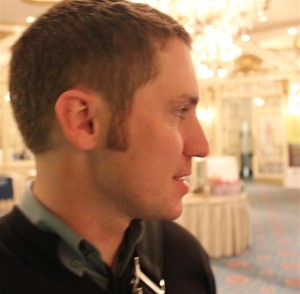 Levi is a voracious auto-didact who dropped out of a number of colleges and universities to teach himself how to write code and argument. A recent addition to Boise, he owns an independent financial planning practice where he teaches people how to become more self-sufficient, use technology to enhance their lives, and labors to make finance work for people. Afterwards, he reads and hikes in the mountains with his young sons. He can be reached on Twitter (@LeviDayley) or via email – ()
____________________________________________________________
Workshop leader: Dale Pike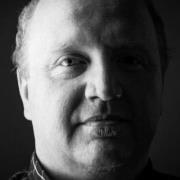 Dale Pike is the Director of Academic Technologies at Boise State University. His current responsibilities include the coordination of technology-based tools and environments that are used for instruction, including Blackboard Learn, iTunes U, and Student Response Systems (Clickers), as well as the support of faculty professional development in the use of these tools to improve student learning.
Prior to moving to Boise State, Dale was the Associate Dean for Instructional and Information Technology in the College of Liberal Arts & Sciences at the University of North Carolina, Charlotte. Dale holds a Master's Degree in Instructional Technology and a Bachelor's Degree in Liberal Arts & Sciences with a minor in Japanese.
Professional areas of interest include game-based learning, design thinking for educators, web application programming, database design and development, learning analytics, infographics, graphic facilitation, and the study of creativity and innovation within organizations.
Personal interests include photography, theater, Japanese media and culture, painting and calligraphy, guitar, graphic and media design, woodworking, and spending as much time as possible with his amazing little family.
____________________________________________________________
Workshop leaders: Max Davis-Johnson & Phil Merrell
Max Davis-Johnson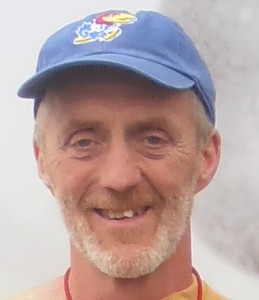 Max Davis-Johnson is the Associate Vice-President and CIO at Boise State University. Davis-Johnson provides leadership for centralized campus technologies. He also builds collaborative relationships with other campus units to support and enhance instructional, research and administrative technologies.
Davis-Johnson was the interim chief information officer, senior associate vice president and deputy university technology officer at Arizona State University, where he was responsible for development, operations, care and information security for the University Technology Office at ASU. He served as the project director for the Arizona State University Administrative System Replacement Project – OASIS. Prior to joining ASU, Max was the director of administrative computing at Northern Arizona University where he was responsible for the PeopleSoft HRSA implementation that went live in 2003.
From 1979 to 1998, Max was part of the Architectural Engineering Construction (AEC) systems industry. In the AEC systems area, Max held positions as a software developer, project manager, consultant, business developer and director.  He did development work with modeling systems for mining; mapping and GIS applications; structural engineering software; automated facilities management; and new media.
Max is a graduate of the University of Kansas in business administration and mathematics.
Phil Merrell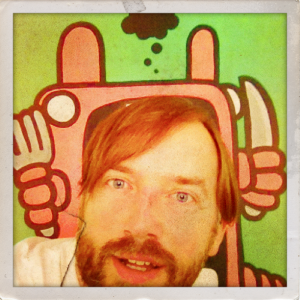 Phil's curiosity and broad interests have taken him down several career paths in radio, television, audio production, web development and once upon a time, minor league baseball.
Phil considers his eclectic work experience and degree in Philosophy to be the scenic route to his current role as web developer emphasizing mobile app development at Boise State University.
When not scheming up new apps for Boise State, Phil enjoys his time playing music in the band Dark Swallows and recording his wife's band Le Fleur.